Ţări cu Credincioși Palnarieni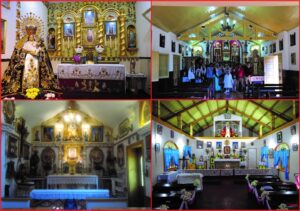 Africa de Sud, Anglia, Argentina, Austria, Brazilia, Columbia, Elveția, Filipine, Germania, Irlanda, Kenia, Liechtenstein, Malta, Noua Zeelanda, Nigeria, Paraguai, Peru, Scoția, Spania, Statele Unite, Venezuela.
Misionarii Palmarieni vizitează țările menționate mai sus, in primul rînd ca să celebreze Sfîntul Sacrificiu al Misei, să administreze Sfintele. Sacramente credincioșilor și să înfăptuiască apostolatul printre cei care doresc să știe mai mult despere Adevărata Biserică a luii Christos.
Although the Palmarian missionaries limit themselves to these countries, they are always willing to travel to others where there are people who have genuine interest in knowing about the Holy Palmarian Church.